Thermal Transfer Ribbon
Your Source For TTR
Are you purchasing labels and thermal transfer ribbons separately for your barcode printing needs? We have a solution for you! Impression Label now offers a comprehensive line of thermal transfer ribbons for your on-demand and barcoding needs.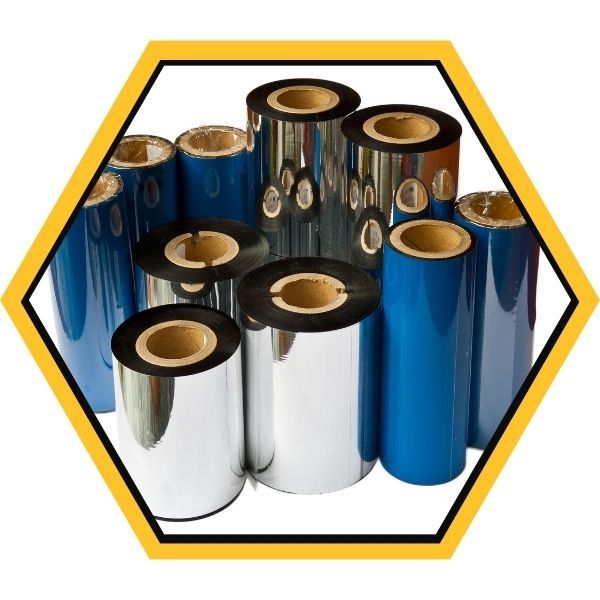 Your Premier Source for Thermal Transfer Ribbon Solutions
At Impression Label, our mission is to provide you with the thermal transfer ribbons you need to keep your business running smoothly. No matter your specific needs or your situation, we want you to know that we're here to help. Not only do we provide an extensive selection of labelstocks, but Impression also carries a full line of quality flat head and near edge ribbons for a wide variety of thermal transfer printers including Zebra and Datamax.
Simply put, since 1986, our team has been dedicated to providing exceptional products and unrivaled customer service. We're proud to be a 100% minority and women owned business and we always go the extra mile to put your needs first. Backed by more than two centuries of combined experience with label printing, there's nothing we'd love more than to be a part of your company's success.
What to Expect From Our Thermal Transfer Ribbons
Our ribbons will ensure barcodes and text are clearly printed, improving batch identification, brand protection, and consumer safety. Best of all, our ribbons comply with industry certification such as FDA, REACH, and RoHS.
Whether you need wax, wax/resin, or full resin, we have a thermal transfer ribbon to meet your specific printing requirements! Choosing the right combination of thermal transfer ribbon and substrate is a necessity, and if you have any questions about which option is best for you, our friendly team is here to lend a helping hand, so don't hesitate to contact us today!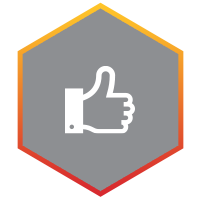 UNRIVALED SERVICE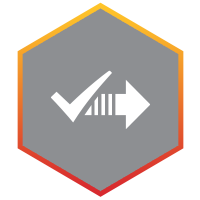 INDUSTRY-LEADING SUPPORT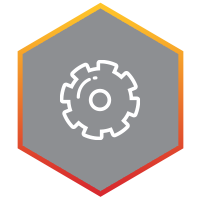 CUTTING-EDGE EQUIPMENT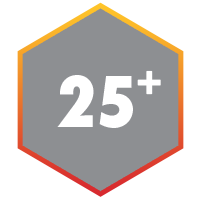 25+ YEARS OF EXPERIENCE
What Is a Thermal Transfer Ribbon?
Thermal transfer ribbons, also known as TTRs, are used in thermal transfer printers. The images printed by these printers show up when the substrate you're printing on and the ink from the thermal transfer ribbon touch a heated print head. The heat from the print head melts the ink on the TTR and transfers the ink directly onto your substrate.
There are many different uses for thermal transfer ribbons, but those who need to print variable codes and barcodes often find that thermal transfer ribbons provide the clearest print and reliable readability and scanability. Most importantly, they can be used to print on a number of different substrates, making them incredibly versatile. Because the images printed with thermal transfer ribbons are durable, they are often chosen to help reduce costs. TTR printers also print incredibly quickly, allowing businesses to save time and money across the board.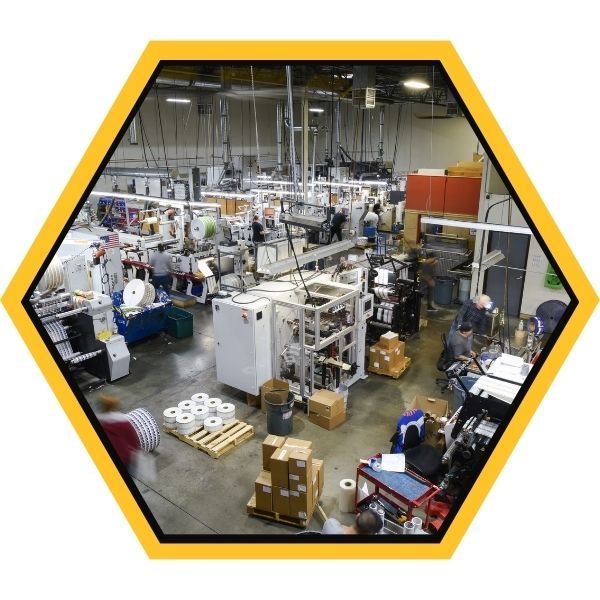 Why Choose Us?
At Impression Label, we're the label company that specializes in everything from label printing to flexographic printing to label manufacturing and beyond. You need a durable print solution, and Impression has it. We bring decades of experience to the table, and we want to be your one-stop shop for label and branding solutions.
Save time and money by purchasing both your labels and thermal transfer printer ribbons through us — and don't hesitate to take advantage of our industry-leading customer service to receive live label printing assistance. We're ready to lend a hand, so contact us now!
Would you like to learn more about our TTR options? Curious about our label printing services or our flexography printing process? Whatever the case may be, we strive to set your business up for success. Reach out now to get the help you need and rest assured that you're in good hands with Impression Label. We look forward to hearing from you!