WHO WE ARE
Learn What Makes Our Label Printing Company Special
100% MINORITY- AND WOMEN-OWNED BUSINESS.
Impression Label was established in 1986 and is amongst the largest woman- and minority-owned manufacturers in Colorado.
Impression Label came to fruition through the evolution and expansion of Blair Labeling in 2022.

From Blair Labeling to Impression Label
Blair Labeling was created in 1986. In 2008, the current ownership purchased Blair Label then began growing the company dramatically. In the past 40 years, it has evolved from one small press in a residential garage into an innovative, creative, and driven label printing company. With our focus on quality, rapid printing turnaround times, and quality customer service, we are changing the way that flexographic printing is perceived in Colorado.
Since 2008, we have been a double minority-owned and operated business, and the first 100% Hispanic female owner of a flexographic printing company in Colorado. With her skills and direction, Impression Label is at the forefront of flexographic equipment like the first true hybrid digital press, new substrates, and top-of-the-line software — which has been influential in the industry. These advancements have led her, Blair Label, and Buckley Graphics to merge into one unified label printing company: Impression Label.
The recent merger between Buckley Graphics and Blair Label, in 2020 continues the positive trend in creating a new printing company.
Buckley graphics has been in business for more than 50 years as an award-winning and innovative label printing company. Buckley Graphics was at the forefront of innovative designs, technologies, and ideas. This mental capacity and ideology made this merger between two creative companies a logical one.
At Impression Label, we offer full solutions for the design, printing, and packaging of products. We also have more than 350 years of combined experience from different custom label printing backgrounds. This diversity makes us unique. We pride ourselves on the innovative solutions that we have designed with our customers, and we look forward to providing future solutions through our talented staff and state-of-the-art equipment.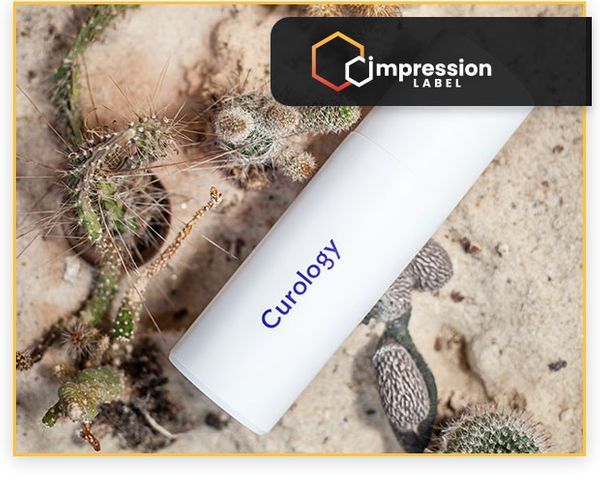 QUALITY LABEL PRINTING SERVICE SINCE 1986
Impression Label is a full-service, pressure-sensitive label printing company that creates premium labels. We have been around for more than three decades, setting the standard for high-quality flexography printing equipment, and boast more than 200 years of combined label printing experience. Our dedicated, enthusiastic team is ready to help create your branding identity! Impression Label provides our clients with the best service, fast response and finish times, reliability, and most of all, the highest quality product label printing solutions.
Impression Label manufactures and sells pressure-sensitive, multicolored, prime, promotional and industrial labels. We also have the capacity to print:
Decals
Tamper-evident constructions
Thermals
Patterns
Tags
Hangers
Card products
Adhesives for both hand and high-speed automatic applications are also available for various temperatures, durability, and bonding needs.
OUR IN-LINE SPECIALTIES INCLUDE:
Four-color process
24 color capabilities
Die-cutting
Perforation
Punching
Lamination/UV coating
Graduated screens
Hot stamping
Two-sided printing
Bar-coding
Extended text (booklets)
Consecutive numbering
Instant redeemable coupons
Impression Label also has a full-service art department capable of providing excellent graphic design services to help create your branding identity.
Get Started With Impression Label Today
Are you ready to learn more about our label printing services, the flexography printing process, and how we can help your business? Contact the team at Impression Label in Denver today!